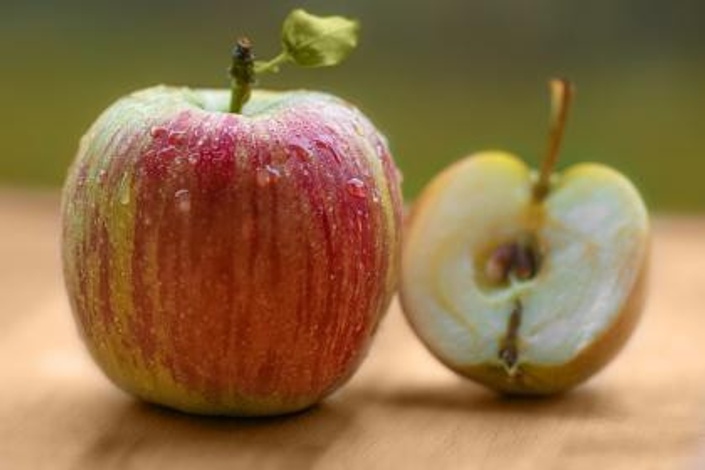 Is This YOU...?

The pain in your body stops you from living the life you want
The extra weight you carry is ruining how you feel about yourself
You toss and turn at night and rarely get a decent night's sleep
Your get up and go got up and went
You suffer emotionally and feel the toll on your health
Your self esteem is in the crapper
Some days you just feel hopeless
I created this program because I've been where you are.

A few years ago, I experienced the same pain and exhaustion as you regarding my own health. The docs told me there were no cures for my autoimmune conditions, and that I needed pain meds and antidepressants to cope.
It felt like my life was over.

If you are like most, you feel like you've tried it all...

You've already spent a fortune on expensive supplements with no results


You've run around from doctor to doctor and gotten nowhere
You feel blocked but have no idea why or what to do about it
You've failed to find a practitioner who can effectively guide you to wellness
You wonder if you are hopelessly sick forever

Stop Right There! Enough already. There IS a solution!

I didn't want to live the rest of my days struggling with the pain and exhaustion of fibromyalgia and chronic fatigue. I knew there had to be a way out, and I fought back.

I refused to listen to the gloom and doom of the doctors and decided to believe in the innate healing power of my Divine body, and I knew there had to be a way to tap in and kickstart that power.

I took matters into my own hands and successfully turned my situation around. I don't want you to have to struggle any longer either, so I'm going to share the secrets I discovered so you can get better and feel terrific too.

This program offers a solution to your health problems.

In this program, you are going to learn the simple lifestyle changes you need to make to finally take charge of your health.
You are going to discover the 10 Power Shifts you need to implement into your lifestyle in order to turn your aches & pains, lack of energy, and hopelessness into a new, vibrant,healthy you.

In 10 short weeks, you are going to find out exactly why all your attempts to restore your health have failed, and precisely how to shift your lifestyle habits so you can finally be successful in turning your health around and achieving the radiant wellness you desire.
Read on...


"I want to give a Big Thank You to Dr. Lisa for how she changed my life.
Dr. Lisa is great support for me. She continued to guide me even though I wanted to give up at times.
I highly recommend you work with Dr. Lisa to take back your life and feel great again."

- Christella B., Bradenton, Florida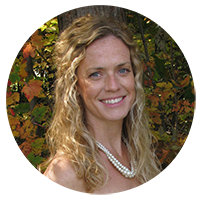 "I'm so excited to be in the final steps of Dr. Lisa's program! I know there will always be room for improvement, but I can't tell you enough how much better I feel!
I know I'm finally on the road to recovery and healing and that it's a process, but I'm feeling young again and not old and achy! My energy is back as well. I couldn't get out of bed before no matter how much I slept, and now that's dramatically improved!
Thank you for your help!!! You are a blessing to me!!!"
- Kim M., Fruitport, Michigan
Your Instructor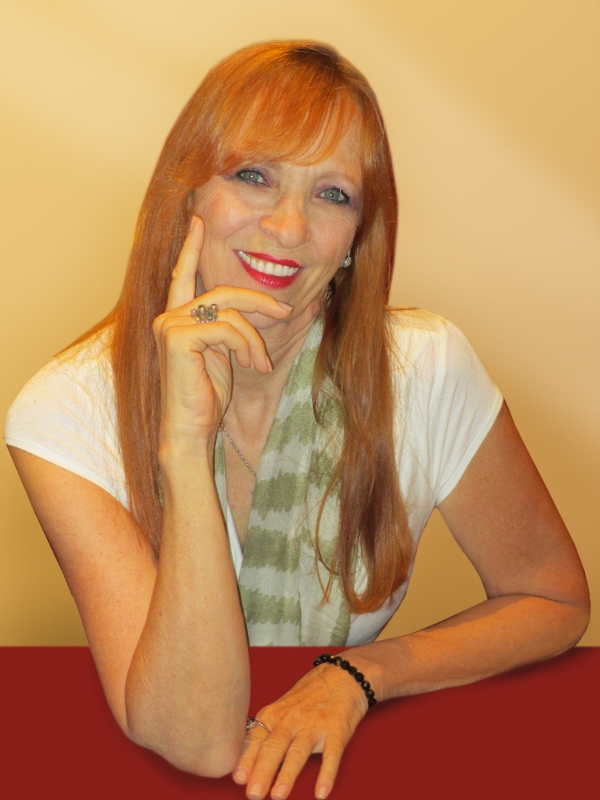 I've been guiding people like you to wellness for over 23 years and have traveled the far corners of the world in search of natural healing methods.
No way was I going to settle for a lifetime of suffering with autoimmunity. I took charge and fought back, and you can too!
I'm obsessed with understanding what it takes to restore wellness and continually tweak and improve the exact steps that you can apply to your own lifestyle to get rid of those aches and pains and get your energy and vibrancy back.
I am a licensed Doctor of Oriental Medicine, and I want to show you how to give your own powerful healer within the proper support it needs so it can awaken and do the job it so inherently wants to do--heal you!
SNEAK PEEK INTO THE PROGRAM
Introduction to Power into Wellness
Find out why I created this program and how it will show you how to change your life, get rid of your pain, lack of energy, insomnia, and foul moods and kickstart yourself into healing mode.
I'll explain how things are going to roll during your 10 weeks in Power into Wellness, and how I'm going to guide you every step of the way so you get your hope back.
You will have a prerecorded weekly Q&A Call with me that will delve into a deeper understanding of the Power Shift for that week, unlimited email support, and even a private 1-on-1 consultation call with me to get you on the road to restoration.
POWER SHIFT #1: Pamper Yourself to Feeling Worthy
In this first major Power Shift, you will learn about the need to prioritize YOU. This is your time to focus on you and start taking the steps to feeling better.
You'll discover the importance of pampering to make yourself feel really special. You'll begin to see you are a real gift to the world and are worthy of self-love.
Before you know it, you'll be self-caring your way to better energy, better moods, and HOPE.
POWER SHIFT #2: Eat Your Way to Your Ideal Image
In this Power Shift you will learn to stop counting calories and start dropping pounds. Whether you are vegan, vegetarian or paleo, you'll master good food choices.
You will learn how to eat for more energy and stamina, and how to master your moods during mealtime so your body can rejuvenate into a radiant you.
You will discover how to sync up with your body clock for proper digestion and detoxification so you can turn back the clock and age gracefully without disease.
POWER SHIFT #3: Sleep Like a Newborn Babe
You will find out if you are your own worst enemy when it comes to having a restful and sound sleep each night. You'll harness the power of the vital restorative hours so you can re-energize while you sleep.
You'll examine your evening rituals to see if they support the necessary "preparation" for a deep, sound, quality night's sleep that will have you waking up refreshed and ready to jump out of bed in the morning.
What time is light's out? You'll find out and understand why this is key to getting rid of those bags under your eyes.
POWER SHIFT #4: Wake Up Rested & Energized to Greet a New Day
When you apply your Power Shifts, you will master morning rituals that will have you up and at 'em, excited about another day.

Aligning with your body's cycle and rhythm will have you feeling recharged and better than you've felt in years. You will create days of creative intention, full of productivity and fulfillment.

You'll begin experiencing better moods and those creative juices will start flowing to connect with the passionate and spiritual you.

Self-sabotaging sleep habits will take a hike, and you will begin to feel empowered, like a phoenix rising from the ash as the fog begins to lift.

POWER SHIFT #5: Poop Like a Champion
In this Power Shift, you'll kick constipation to the curb. Even if you've been suffering with it all your life.
You'll begin releasing toxins naturally, and as you do, you will get your glow on and start to see the radiant you coming through.

You'll get the secrets to a nutritionally rich and enzyme packed drink in my Fresh Green Drink Recipe Guide that will provide many keys to getting that blocked energy moving so that bloaty, gassy, plugged up feeling starts to go bye bye.
You'll be pooping like a champion in no time, but what if your problem is diarrhea? No worries, you'll get a handle on that, too, stop feeling drained out and start getting control of your life again.
POWER SHIFT #6: Cleanse to Get Your Energetic Glow On
Here, you will learn how to survive and thrive in a toxic world and clear that gunk out that's been making you sick.
You'll discover the power of oxygenating, cleansing and draining to make you feel younger than you've felt in a looong time!
You'll learn all the secrets to detoxifying naturally that will shift you out of breakdown mode and into rejuvenation, and that equals vibrancy and feeling fantastic.

POWER SHIFT #7: Heal Your Wounds to Personal Freedom
Here, it is time to break through your denials and face the realities of your life that may be holding you hostage and keeping you stuck on an emotional and/or spiritual level.
This means facing your addictions, your resentments, your unhealthy interactions. What are you engaging in to alter the way you feel with foods, alcohol, relationships, drugs, you name it.
While this may be uncomfortable for you to look at, if you want health and wellness, it is a must to resolve these blocks. Denial and rationalization will keep you stuck.
Discover if your heart is closed. If your voice is silenced. If there are people, places or things you need to forgive. Do you give with strings attached? We'll look behind the curtain here to uncover emotional blocks that may be holding you back.
POWER SHIFT #8: Declutter to Make Room for the New Healthy You
Get ready, now it's time to clear out, clean out, and get rid of. Detoxification is not just about cleansing your body, it is about cleaning up your life and surroundings as well.
You'll learn why it's time to look in the closets, the drawers, the cabinets, the bookcases in order to minimize and simplify your life and why this has such an energetic impact on your health.
Spot negative triggers in your life that cause setbacks and make you feel lousy. Time to examine your busy-ness, and what it really means for your health.
And how about those soul-sucking people in your life? Time to look at the impact of all these factors on your level of wellness and break through these blocks so you can get your wellness on and feel like yourself again.
POWER SHIFT #9: Create Harmony for a Joy-filled Life
By now you will be realizing the importance on focusing on YOU and your well being. You'll learn the art of saying "NO!" so you can preserve your energy and channel it into feeling terrific and peaceful within.
Are you enabling others, are you a fixer, a meddler, a busy body who sticks your nose where it doesn't belong? Shifting these behaviors and setting boundaries will give you back your long lost confidence and serenity.

What about the data going into your psyche every day--the news, the radio, the songs you listen to, internet surfing, social media, does this affect your state of wellness?
You'll learn how to make your outer world a reflection of your inner world so you accelerate your healing and get your energy back..
POWER SHIFT #10: Reconnect to the Passionate You
You may not realize it, but life is supposed to be fun! Tap back into your inner child and enjoy life again.
Learn the importance of reconnecting to those things that make your heart sing, and how to discover what they are.
Find out if you are laughing enough, and are you being playful in your life, and why does this matter and have such a profound impact on your level of health?
You'll learn how to balance your outer world and as you do, your inner world balances energetically as well so you feel centered and on top of your game.

This is your time now. At this point, you have discovered that healing is a journey, not a destination, and it is time to embrace your healing adventure.
You are well on your way to achieving vibrant health and vitality!
Power into Wellness Wrap Up
You'll discover a new word--kaizen--and why it is key to embracing your progress.
Now it's time to look at where you go from here so you can continue feeling better and better and look forward to aging without pain and disease.. I will help you with knowing exactly what to do and what your options are.
As you evolve in your wellness journey, you will come to understand the value in "Rinse, Wash, Repeat."
Namaste.
I created this program for you because...

... I want to help you heal and take a stand against disease with a quick and affordable program.

For over 23 years, I have been guiding people to wellness and showing you the exact steps to take in your healing journey in order to achieve your wellness goals.
I got my health back from diseases "they" said were incurable, and those autoimmune conditions are now long gone.

I've been observing the same blocks to healing in people like you over and over again. What I've come to realize is this...

You will heal better, faster, easier in response to any efforts you make when you first prepare and get yourself into healing mode with these amazing Power Shifts.

I've compiled all my years of experience and all the struggles and blocks of hundreds and thousands of cases I've witnessed in their healing processes into the lifestyle shifts presented in Power into Wellness.

Now, you can take advantage of the 10 Power Shifts contained in this program, and FINALLY see the results for all your efforts to improve your health.

I will teach you exactly how to implement each Power Shift into your own lifestyle so you can once and for all blast through the blocks that have been holding you back and feel like a million bucks.

THEN, you will be aligned into healing mode to get the results you desire, get your mojo back, and love every day!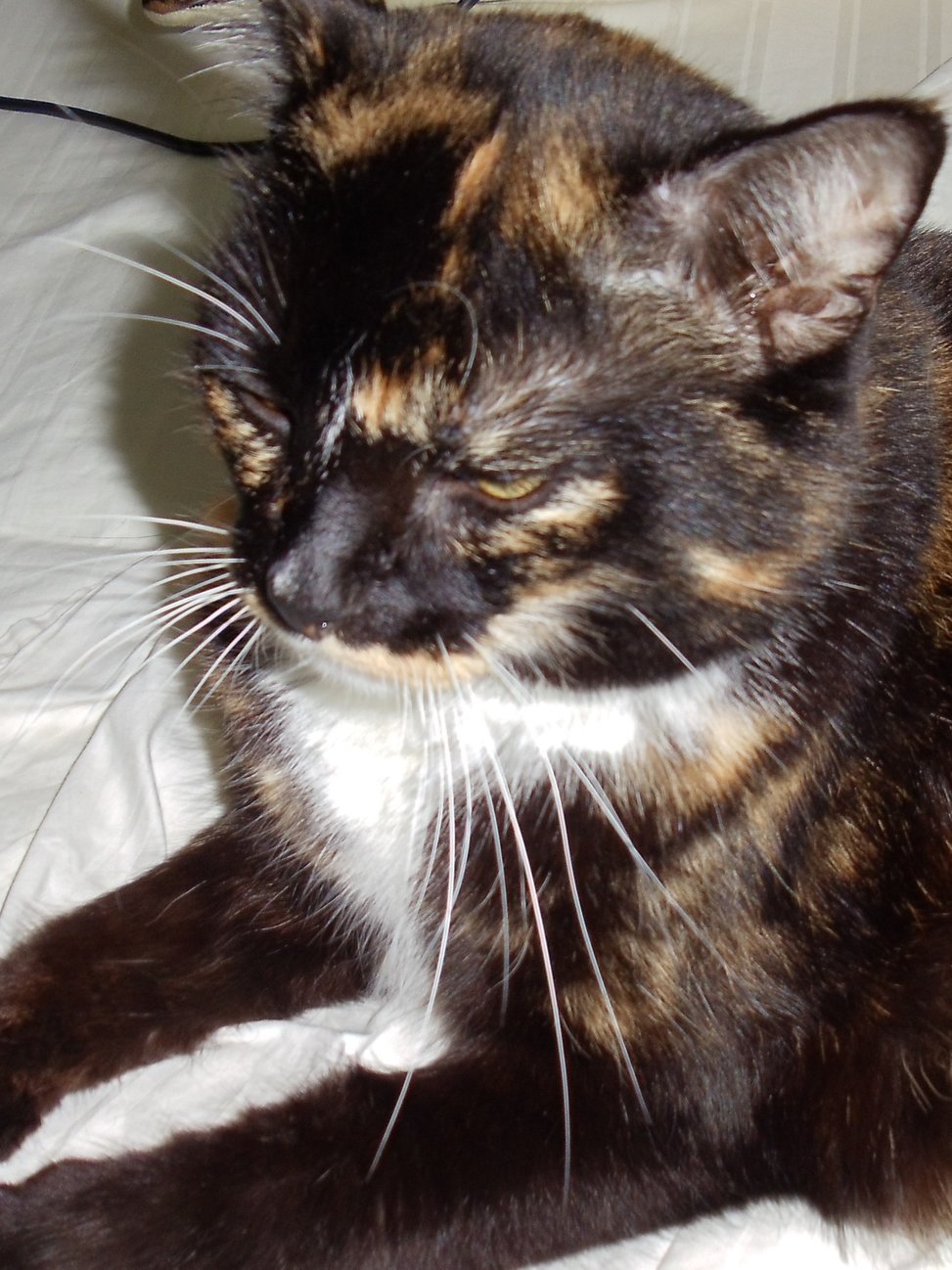 "I'm very lucky to have Dr. Lisa as my owner. When I was 2, I developed severe asthma. Dr. Lisa took me to lots of different vets because she was scared when I would go into an asthma attack.
All they offered me were steroid injections and prednisone pills. I got really fat.
Dr. Lisa took matters into her own hands and put me on an all natural diet of chicken and veggies with a few whole grains. Sometimes a little fish, mmmeow.
It took a long time to get me off the prednisone. The vets had turned me into a steroid junkie. But with persistence and a lot of whole food cooking, I got clean, and my asthma attacks stopped..
Now I'm 18 and going strong. I'm still fat, but I love my curves. So does the handsome tom who comes calling.
Dr. Lisa is just mmmmeo-velous!"
- Chio, Kween Kat Extraordinaire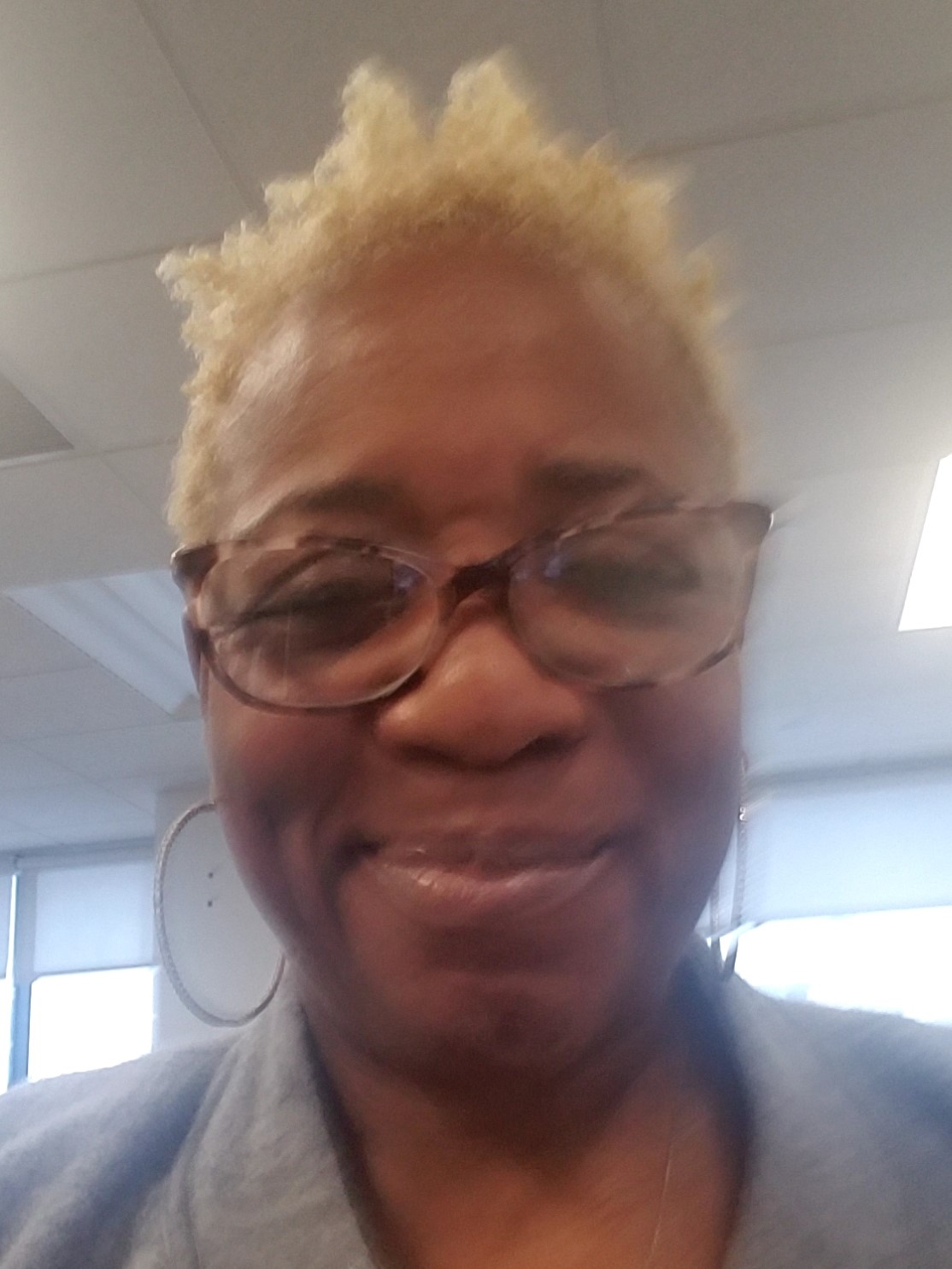 "My spirit told me that I had the right person to work with to help me heal. Dr. Lisa is the "real deal." She tells it like it is regarding health and wellness and offers excellent and accurate information.
Dr. Lisa has helped me rebuild my hope in healing my body. I am very happy to say that I am now healing; I'm not craving sugar, I'm eliminating regularly, sleeping better, and my most debilitating autoimmune condition is now beginning to clear up.
Thank you, Dr. Lisa, for helping me to recover and for helping me to believe that I no longer have to live in a perpetual state of sickness. I now know that I can live a VERY vibrant, healthy and happy life!"
- Rosie G., Mt. Vernon, NY
Frequently Asked Questions
When does the Power into Wellness Program begin?
The program begins as soon as you get enrolled! Then, you will receive a new Power Shift every week for 10 weeks.
How long do I have access to the program materials?
You will have unlimited access to the online program materials for 1 year from your date of enrollment.
Do I have access to all the program materials once I enroll?
The program materials are "drip-released" each week, one Power Shift per week. It would simply be overwhelm time if everything was released all at once, so whether you pay in full or elect a payment plan, this is how the program rolls, and I'm presenting it this way for your maximum results. I want you to baby step your way to health and give each Power Shift time to sink in. Trust me on this because I want to see you succeed.
Can I share the program materials and the Live Q&A calls with friends and family?
No. This is a proprietary program and is for your eyes and ears only as an enrolled student.. If unusual activity is noted on your account, this is grounds for immediate suspension. with possible further repercussions.
Can I apply the cost of the Power into Wellness program toward your year-long health restoration programs?
YES! Your entire program payment of $697 will apply toward the 12-Month Wellness Track Program should you decide to continue on and go deeper into your healing process after you complete Power into Wellness.
I still have a question that I don't see answered here, can you help me?
I am not sure if this program is right for me...?
I understand completely and would like to help you sort this out. Email me directly at
[email protected]
and I will forward some available times so we can hop on the phone and sort out your health situation so you make the right decision.
Don'tcha think it's high time...

... to FINALLY move forward in your healing journey to achieve the level of energy and vibrancy you have been wanting for so long?
The knowledge and application of these 10 Power Shifts in your life will be nothing short of astoundingly, amazingly, revolutionary transformational.

I am so looking forward to helping you break through your many blocks that are holding you back and keeping you stuck so you can achieve the vibrant and radiant health that is yours for the effort!
Now's your chance. Let's get to work!